Working At Height
Training

The Working at Height Novice Training course at Tyne and Wear Access is a foundational program designed for those new to tasks involving work at heights. This training is essential for instilling the right knowledge, skills, and safety measures for performing height-related work with confidence and competence.
Course Overview:
Working at Height Novice Training encompasses crucial aspects such as:
Understanding Risks: Recognizing potential hazards associated with working at heights.
Safety Equipment and Procedures: Learning about the correct use of harnesses, ladders, scaffolds, and other safety equipment.
Fall Prevention and Protection: Techniques and best practices for preventing falls and minimizing injury risks.
Rescue Planning: Preparing and executing emergency descent and rescue operations.
Compliance and Regulations: Familiarization with the relevant laws, standards, and workplace requirements related to working at heights.
Who Should Attend?
This course is ideally suited for:
Construction Workers
Window Cleaners
Warehouse Staff
Telecom and Utility Workers
Anyone beginning to work at elevated heights
Certification:
Upon successful completion, participants will receive a recognized Working at Height Novice Certification, aligned with industry standards.
Why Choose Tyne and Wear Access?
Specialized Instructors: Our trainers have in-depth experience in height safety and regulations.
Practical Hands-on Training: Real-world scenarios and exercises to ensure skills are transferable to the workplace.
Flexible Scheduling: Course timings are designed to suit various work schedules.
Commitment to Safety: Our course prioritizes safety, preparing participants for real-life challenges.
Take the First Step in Safe Height Work Practices
Working at Height Novice Training at Tyne and Wear Access is more than an introduction to height safety; it's the foundation of a career involving work at heights. Whether you are entering a new field or enhancing existing skills, our training equips you with the confidence, knowledge, and certification needed for safe and efficient height work.
Join us at Tyne and Wear Access and take a crucial step in your professional journey. Our Working at Height Novice Training opens doors to new opportunities while prioritizing your safety and the safety of those around you. Start your path to mastery in working at heights with our expert-guided training today!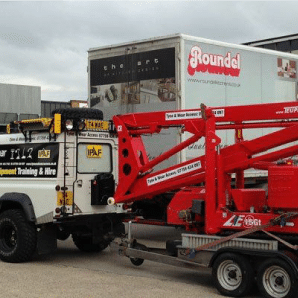 John Doe
Role
tristique. Fusce pharetra nisl nec elit vehicula, sit amet mattis arcu molestie. Duis dictum ipsum tellus, id pretium est bibendum eget. Praesent lacus ante, scelerisque a aliquet sed, finibus eu est. Sed mollis massa non sagittis placerat. Maecenas suscipit eget purus non tincidunt. Morbi iaculis aliquam ipsum quis ullamcorper. Mauris nec ultricies sem.
Praesent non risus in tellus laoreet fermentum. Suspendisse porta erat turpis, non posuere tortor pharetra quis. Nam lorem nisl, iaculis nec sem eu, varius lacinia tellus. Vestibulum consequat sem sit amet blandit tincidunt. Aenean imperdiet, sem in porttitor aliquam, enim justo elementum odio, non venenatis purus nisi non nisl. Donec fermentum erat ut leo fringilla, id tincidunt elit dapibus. Etiam viverra bibendum felis, in venenatis urna hendrerit ut. Sed nec vestibulum libero. Sed eleifend diam arcu, ut posuere odio tempus ac. Donec metus mi, consequat sed aliquet nec, pharetra at quam. Donec magna turpis, cursus nec dolor quis, elementum pretium dolor. Nam et iaculis nulla.
The International Powered Access Federation (IPAF) Training is a comprehensive course aimed at personnel who use powered access equipment, such as mobile elevating work platforms (MEWPs) and aerial work platforms (AWPs). This training ensures operators have the necessary skills to operate such machinery safely and efficiently. Upon successful completion of the IPAF training, participants receive a Powered Access License (PAL) card, which is widely recognized and accepted across industries worldwide.
PASMA (Prefabricated Access Suppliers' and Manufacturers' Association) Training is a highly valued course designed for professionals involved in the assembly, use, inspection, and dismantling of mobile access towers. These courses ensure workers are trained to a high standard of safety and competency, thereby reducing workplace accidents and improving efficiency. On completion, delegates are awarded a PASMA card as proof of their understanding of the necessary safety regulations and practical implementation.
First Aid At Work Training
The First Aid Course at Tyne and Wear Access provides essential training in life-saving techniques, emergency response, and medical care. Aimed at individuals across various professions, the course covers CPR, wound care, handling medical emergencies, and use of first aid equipment. Certification is a level 3 training certificate which complies with the Health and safety (first aid) regulations 1981 and the health and safety (first aid) regulations (Northern ireland) 1982 and is valid for 3 years.